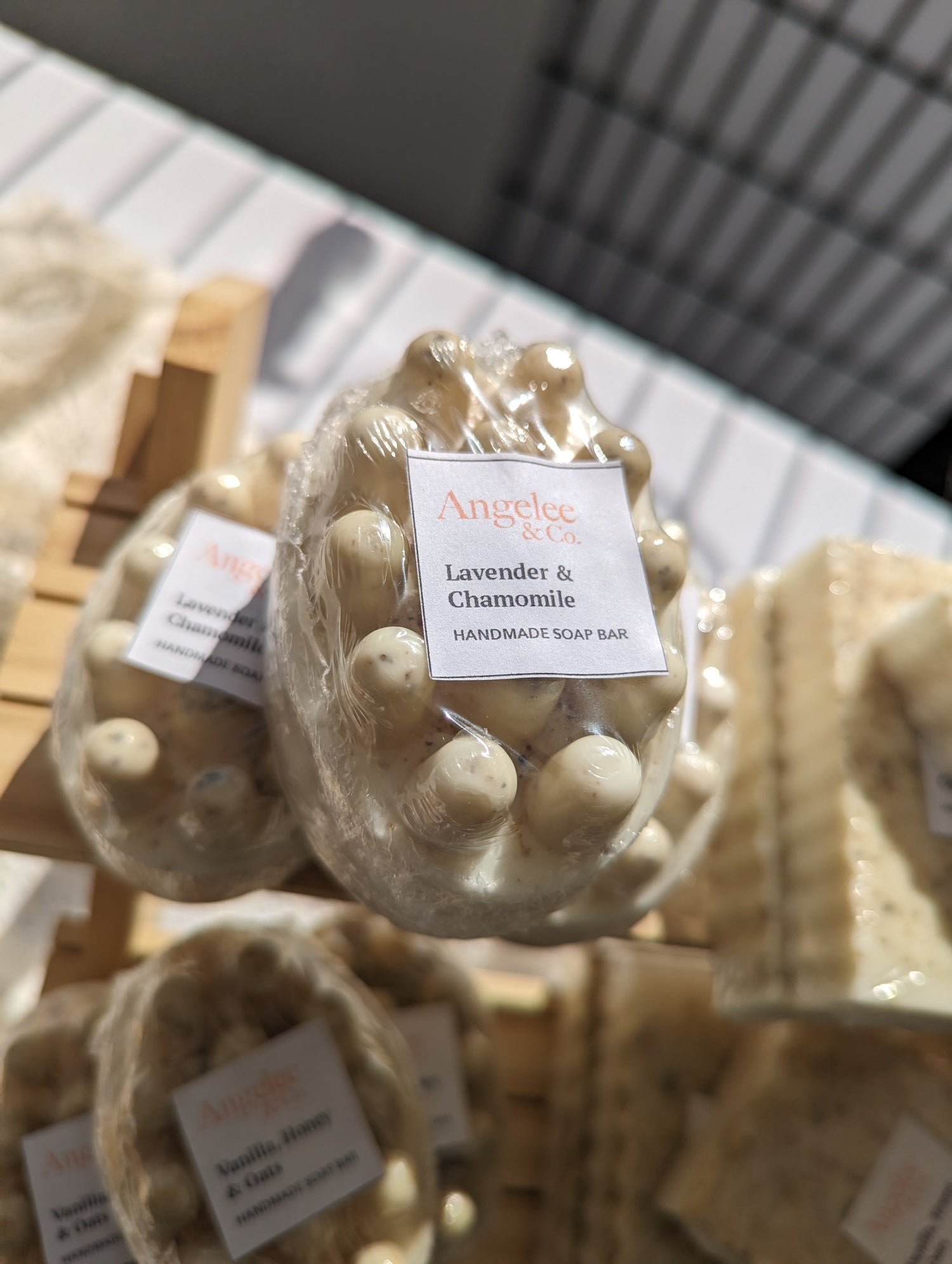 Natural soaps for simple self-care
Follow us on instagram @angeleeandcomapny for the most up-to-date restock announcements and reminders.
Shop Now
Hancrafted for self-care
At Angelee & Co. our mission is to use simple and recognizable
ingredients in all our products so you'll always know exactly what
you're putting on your skin.
Made with natural, and locally sourced ingredients, all our products adhere to the highest quality and eco-conscious standards.

Check out our best selling soaps!